3/25/17
Harrison Release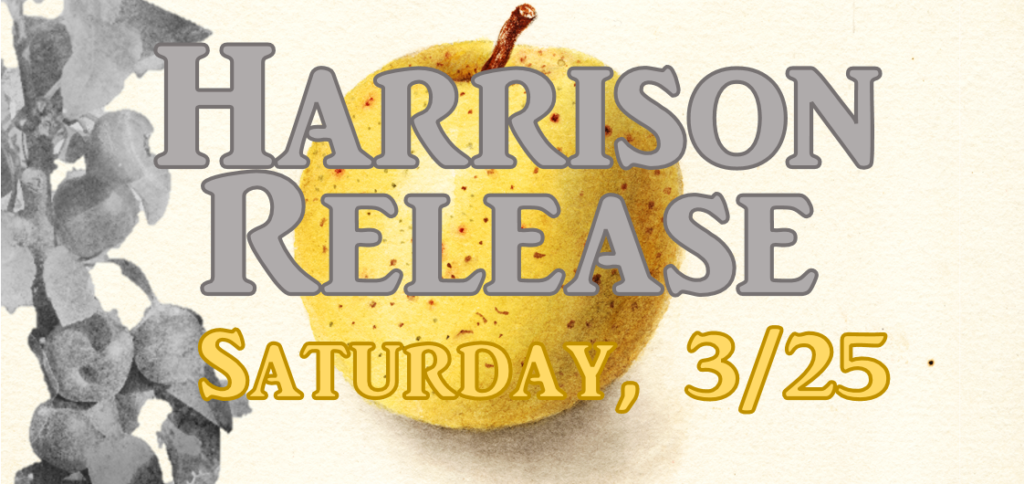 The Harrison apple is making a comeback!
Part of our Heirloom Series, Harrison was a revered cider apple in the Northeastern U.S. during the Colonial era. Thought to be extinct after Prohibition, the last surviving Harrison tree was discovered in 1976. Today, Harrison is reclaiming significance through its renowned juiciness, lively aroma, and notes of allspice, golden raisin and orange zest.
Camden's Dogtown Market will serve up fresh local food (BBQ and more) from 2-8 p.m., and enjoy live music from Cary Street Ramblers beginning at 3:30 p.m.
To learn more about the Harrison apple, read our blog entry from last year's release.