12/13/17
Wreath Workshop
Wednesday, December 13th from 6:30-8:30 pm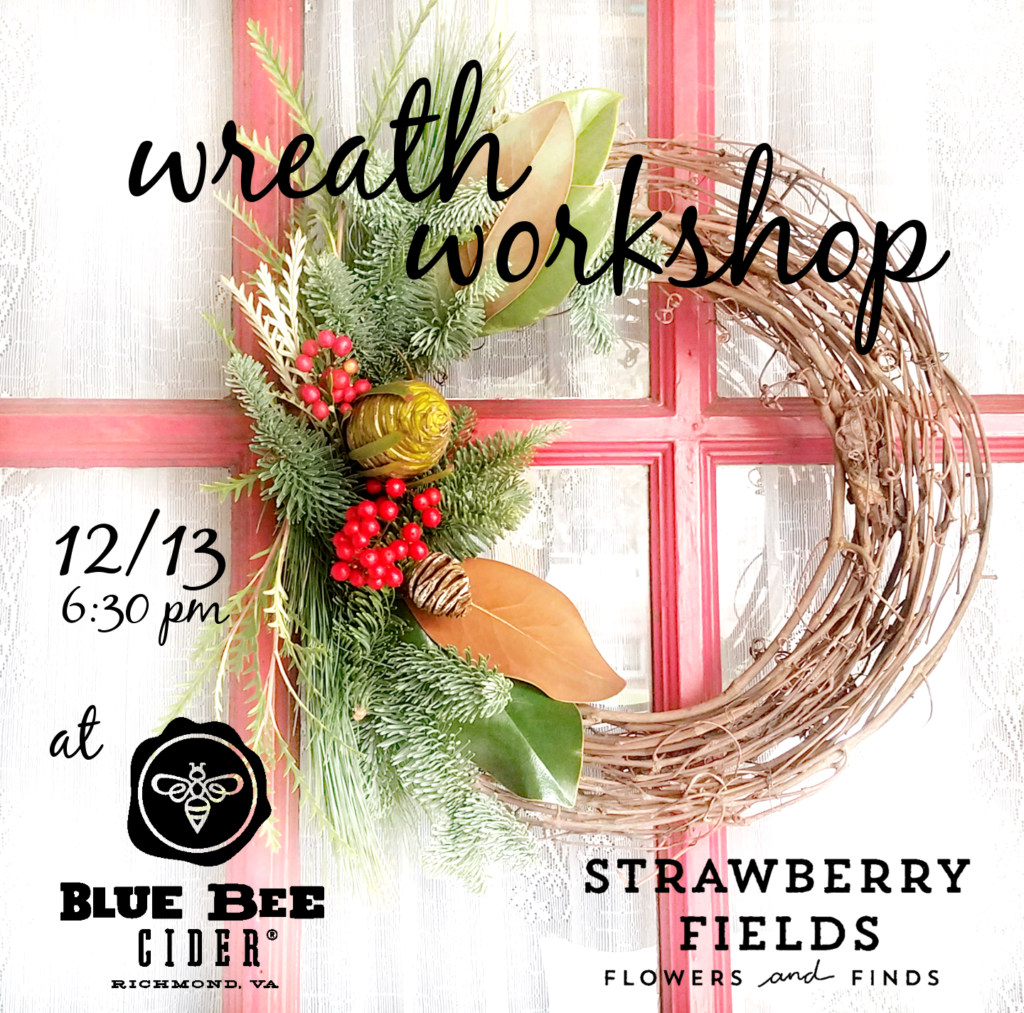 Tis' the season for hand-crafted cider, spending time with friends, and holiday crafting! Get festive with us for a free-form wreath workshop at Blue Bee Cider!
This class is a little different than your typical wreath workshop- you will learn how to construct your very own wreath base in whatever shape or size you wish. We will then adorn it with fresh locally grown evergreens, seasonal accents and ribbon! What a perfect time to create a beautiful door wreath for your home or make a holiday gift for someone you love.
***This class may take place on the second floor which can only be accessed by a stairway. If this might be an issue for you please let us know.
No experience is necessary. All materials provided. You must sign up online to attend. ***Workshop fees are non-refundable.
Tickets: $50/person. Purchase now.