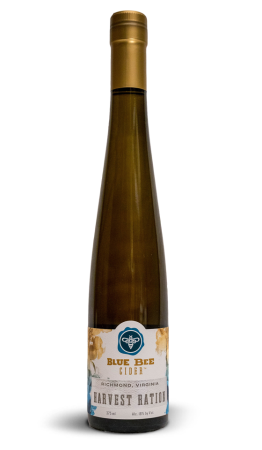 Harvest Ration
Prior to the Temperance Movement, it was commonplace for Virginians working the apple harvest to receive a daily ration of cider and brandy – the first for hydration and the second for aches and pains. HARVEST RATION reflects this tradition, creating a dessert cider made from bittersweet apples. Because of its lengthy cask-aging, Harvest Ration is usually not available until about one year after the initial harvest of the fruit.
11.5% RS, 18.0% ABV.
Purchase Harvest Ration
$33.25
Our premier dessert cider, seasonally made from bittersweet apples. Available in 375 ml bottles. CA, DC, FL, MD, NC, NY, PA, TX and VA only.
In stock
---